Golding Yoga Event: Yoga and Sound Healing at
The Salt Lounge (February 2019)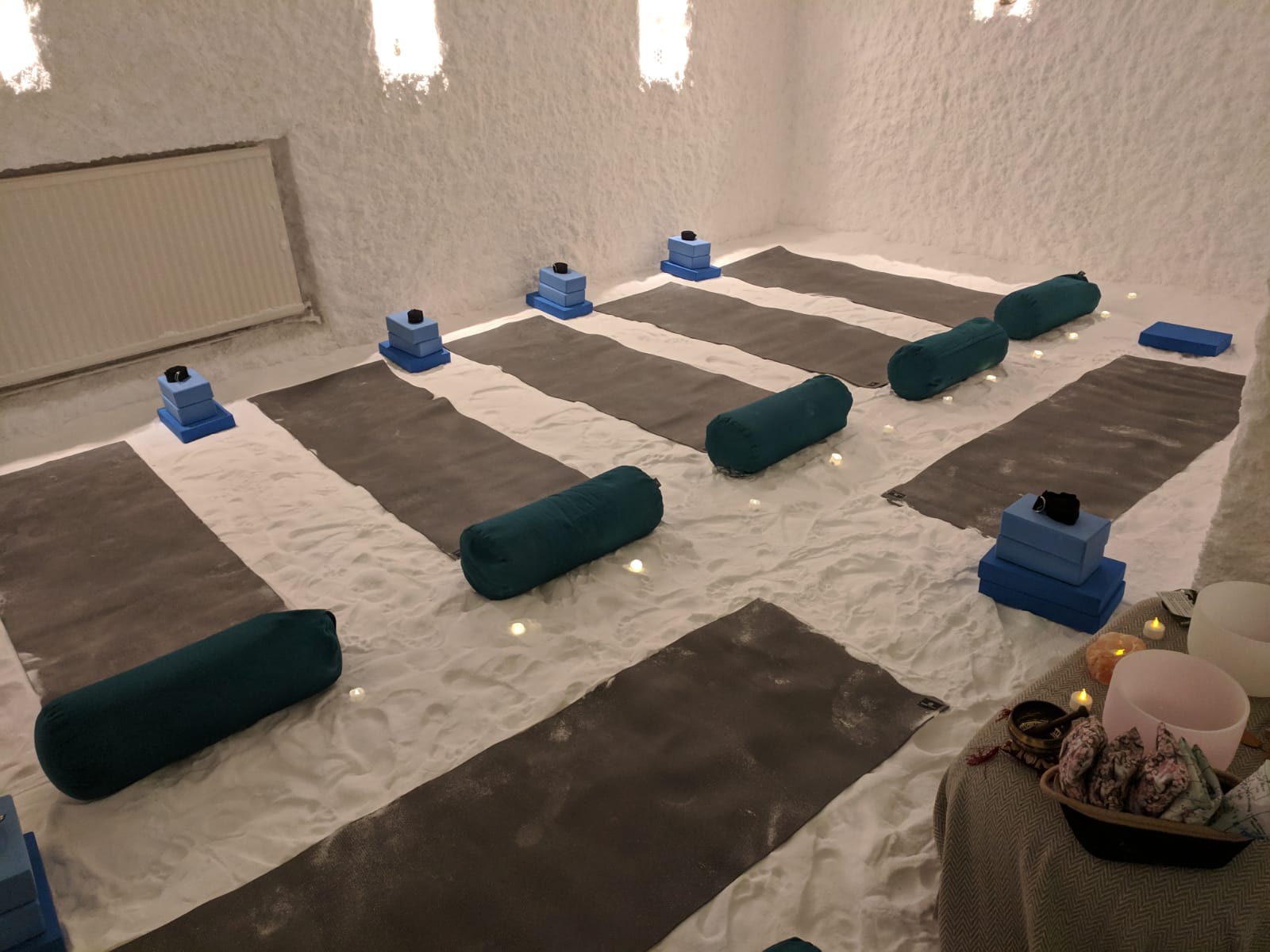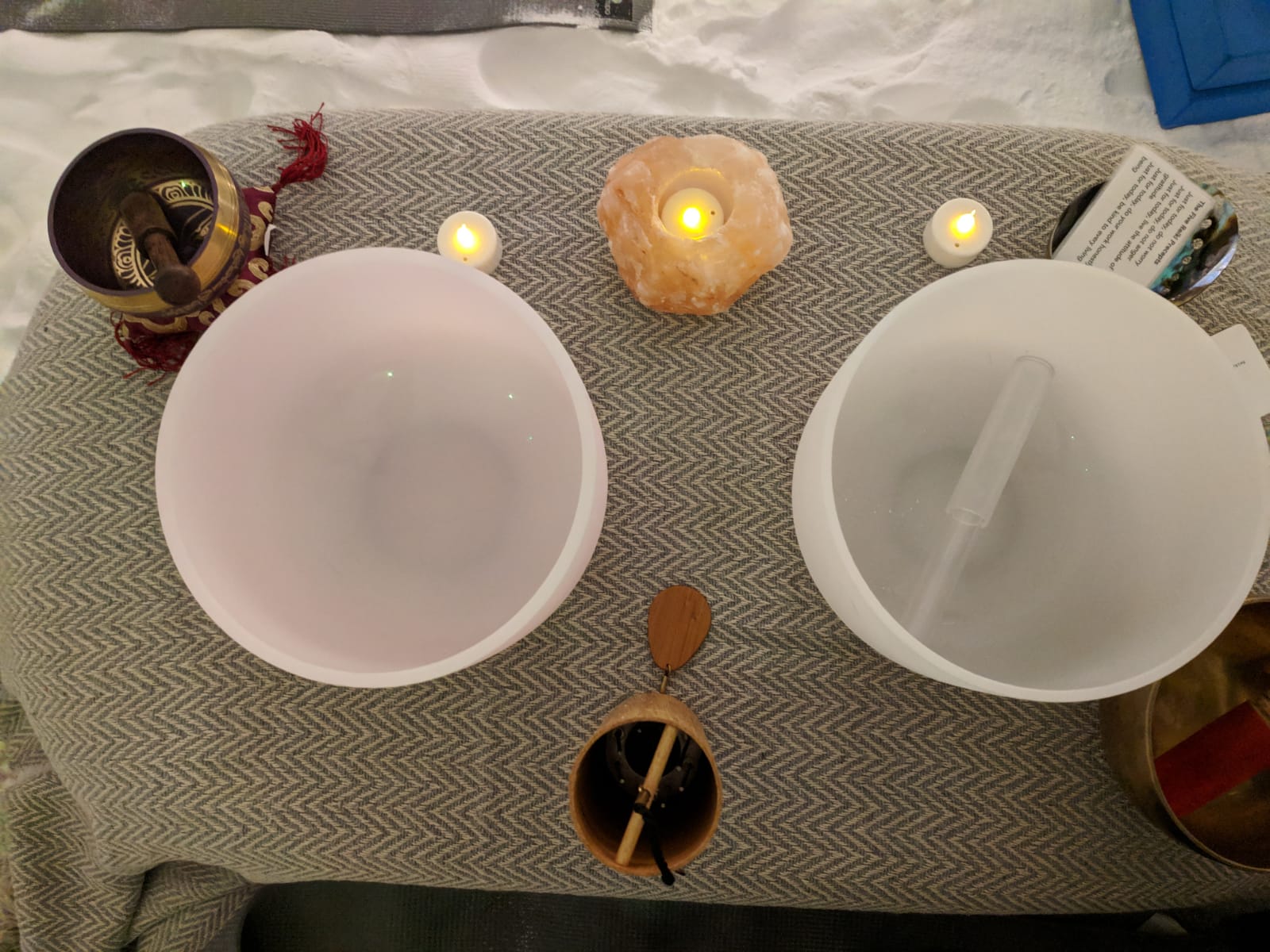 Tickets to our next event (5th March 2019, 19:00-20:30) are available to purchase now via Eventbrite (booking is essential, no tickets will be sold on the door)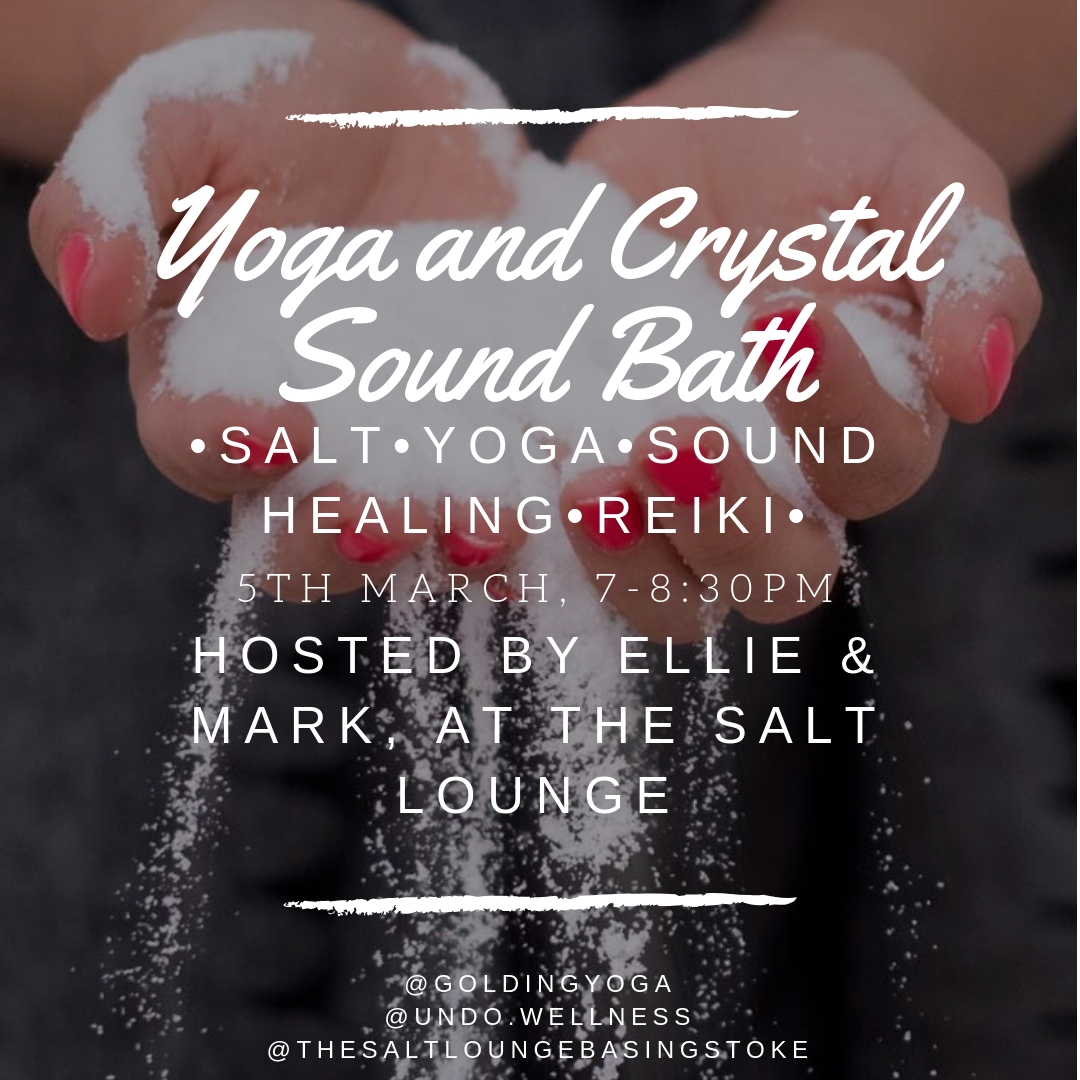 Join The Salt Lounge for an evening of deep relaxation, you'll nurture the body with a gentle yoga practise, followed by sound healing.
Included within your ticket, you shall receive salt therapy, a gentle conditioning yoga practise, deep relaxation supported by crystal sound bowls, Tibetan bowls and angelic chimes, and, if you wish, a grounding Reiki treatment!
Honour yourself by creating space for healing, nourishing the mind and body.